HOLISTICALLY YOURS·MONDAY, 24 JUNE 2019·
Essential Oil of the Month – August's Pick of the Oils…On my quest to find lovely Essential Oil blends for my Indian Head Massages, the blends are being used and enjoyed and so far have continued to be a hit, I always make sure that my clients have the blend of their choice at the time of the Indian Head Massage – I know there are some clients that favour a particular one, so I incorporate that Essential Oil to their blend for their regular IHM Treatment, I like to make sure that it is a personal choice and that the reason that particular blend has been chosen will then enhance and benefit the IHM to the clients enjoyment, relaxation and well being! We will always discuss the type of blend you may wish to use for your treatment and when contraindications show, we use an alternative that is still uplifting and aids the wellbeing, this is why it is essential we discuss any type of health issue/allergy.
*It is also recommended that the clients don't go home and shower immediately but try to leave the oils on their hair/body for as long as possible furthering the Essential Oils beneficial properties….

I have many people asking about oils that are good for pain relief, such as arthiritis, shoulder problems etc… there are many oils that can and do aid pain relief…..and I try to make blends that will suit "pain" which is a very broad spectrum but by having one or two blends that may help at hand it gives clients a chance to try and see if indeed they like the blend. As I have said previously if you let me know prior to your appointment I will make a blend especially for you. I blend Essential Oils that are beneficial to the balance of your wellbeing and some may not like the particular scent of a blend but remember, they have been blended to help ease ailments. Please also remember all the EO blends I make are applied topically and have a base oil, again it helps me to know if you have any allergies to plants/nuts prior to our appointment.
I am continuing to find lovely Essential Oil blends for my Indian Head Massages, last months Palmarosa blend continues to be a hit but to add to the collection I have introduced a "summery blend"
This month it's all about uplifting, zesty, energising…..
The new essential oil in the bottle is….
LEMON
Lemon – sourced from the peel of the Citrus limon plant, lemon essential oil is said to offer a number of health benefits, it is also very different to Lemongrass oil!
Referred to as 'Golden Apple' in the Indian subcontinent, Lemon is a universal remedy for many health disorders and is often called as a panacea for its ability to heal the mind and the body in manifold ways.
The remedial properties of Lemon essential oil are antiviral, antibacterial, immune stimulant, digestive, anticancer, anti-inflammatory, calming, diuretic, expectorant, astringent, anti-anemic, detoxifying, antioxidant, tonic and antidepressant.
Lemon essential oil is typically used to ease stress, fight fatigue and insomnia, and address conditions such as acne, athlete's foot, depression, warts, and varicose veins.
In addition, lemon essential oil is said to stimulate the immune system & alleviate pain.
Exposure to the odour of lemon essential oil helped reduce levels of corticosterone (a type of stress hormone).
Preliminary research indicates that lemon essential oil may enhance mood.
As it cleanses and balances the pH of the scalp, chronic oily hair can be combated with a daily application or wash with lemon essential oil.
Massaging lemon essential oil onto the head can additionally help to promote hair growth as it can improve circulation.
It can also provide stronger, shinier hair as well. So this alone is a reason I use it for Indian Head Massage!
It smells divine blended with coconut oil as a base!
If you think this blend will help you at your next Indian Head Massage treatment we can try it and see how you feel after!

Again, I have to say I feel like I am benefiting – calming, so refreshing and zesty !
I also have a blend with Lemon, Lavender and Peppermint, this blend was a particular hit at the Salon de Bien Etre on Saturday.
*Possible Side Effects
There's some concern that applying lemon essential oil to the skin may increase your sensitivity to ultraviolet light emitted by the sun and—as a result—raise your risk of skin cancer.
When using lemon essential oil on your skin, it's crucial to protect against ultraviolet light exposure by applying sunblock.Lemon essential oil shouldn't be ingested.
While it's too soon to recommend lemon essential oil as a treatment for any condition, using the healing scent may have benefits for the mind and body.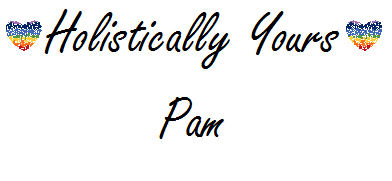 * This information is not intended to replace the advice of a doctor. Holistically Yours disclaims any liability for the decisions you make based on this information.