I love discovering the many benefits of Herbs and Spices and the impact they can have on our overall health and wellbeing. As I use a lot of essential oils, I always research the benefits and contraindications before using on clients or on the other hand a client may wish to invest in their own EO's to use in between Treatment Times.
I thought I'd start by sharing about Rosemary Essential Oil and it's interesting hair health benefits!
As my clients know, I will ask which is their favourite scent, this way I can blend something that they enjoy, this is important also because I recommend where possible to not shower directly after a treatment. You have got to enjoy the benefits after and your hair and skin profits immensely!
It is a fragrant herb that is native to the Mediterranean and receives its name from the Latin words "ros" (dew) and "marinus" (sea), which means "dew of the Sea."

It is known for its distinctive fragrance that is characterized by an energizing, evergreen, citrus-like, herbaceous scent.
Though best known as a food seasoning, it is one of the most popular aromatic and medicinal plants worldwide.
Rosemary Essential Oil which is derived from the aromatic herb Rosmarinus Officinalis, a plant belonging to the Mint family, which includes Basil, Lavender, Myrtle, and Sage.
Used in aromatherapy, Rosemary Oil helps reduce stress levels and nervous tension, boost mental activity, encourage clarity and insight, relieve fatigue, and support respiratory function.
It is used to improve alertness, eliminate negative moods, and increase the retention of information by enhancing concentration.
The scent of Rosemary Essential Oil stimulates the appetite and is also known to reduce the level of harmful stress hormones that are released when involved in tense experiences.
Inhaling Rosemary Oil boosts the immune system by stimulating internal anti-oxidant activity, which in turn fights ailments caused by free radicals, and it relieves throat and nasal congestion by clearing the respiratory tract.
Diluted and used topically, Rosemary Essential Oil is known to stimulate hair growth, reduce pain, soothe inflammation, eliminate headaches, strengthen the immune system, and condition hair to make it look and feel healthy.
Why I use Rosemary EO in my blends is covered above, but not many people realise the Hair health benefits.
In recent years, there have been claims that the oil may be great for hair growth. Some say it could even prevent hair loss, pointing to Mediterranean cultures' use of rosemary in hair rinses to promote hair growth for hundreds of years as supporting evidence.
The idea that rosemary oil encourages hair growth may come from the rosemary's basic health benefits. The plant in essential oil form is said to have:
Anti-inflammatory properties
Promote nerve growth
Improve circulation
Like peppermint essential oil (also used to promote hair growth), rosemary essential oil strengthens circulation.
As a result, it could prevent hair follicles from being starved of blood supply, dying off, and leading to hair loss.
Beyond stimulating hair growth, rosemary essential oil is used to prevent premature graying and dandruff. It may also help dry or itchy scalp.
If you would like Rosemary EO added to your Indian Head Massage blend then just let me know, I am always happy to personalise a blend for any reason.
It is also a good time of year to start pampering our hair so maybe in between TREATments it could be worth making Rosemary water to keep your hair in great condition.
I've added a couple of recipe options in photos, for you to try…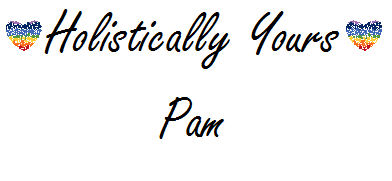 This information is not intended to replace the advice of a doctor. Holistically Yours disclaims any liability for the decisions you make based on this information.
Never use essential oils directly on skin, always use a base oil to blend, I'm happy to help, I have a plethora of information at hand but also google is your friend. 😉
If you have never used an essential oil on your body before please take a patch test 24 hours prior to using, especially if you have plant or nut based allergies! Dilute the essential oil in a base oil before using on any part of your skin, there are very few EO's that can be applied directly to skin.