HOLISTICALLY YOURS·TUESDAY, 4 AUGUST 2020·
On my quest to find lovely Essential Oil blends formy Indian Head Massages, the blends are being used and enjoyed and so far havecontinued to be a hit, I always make sure that my clients have the blend oftheir choice at the time of the Indian Head Massage – I know there are someclients that favour a particular one, so I incorporate that Essential Oil totheir blend for their regular IHM Treatment, I like to make sure that it is apersonal choice and that the reason that particular blend has been chosen willthen enhance and benefit the IHM to the clients enjoyment, relaxation and wellbeing! We will always discuss the type of blend you may wish to use for yourtreatment and when contraindications show, we use an alternative that is stilluplifting and aids the wellbeing, this is why it is essential we discuss anytype of health issue/allergy.
*It is also recommended that the clients don't go home and shower but try toleave the oils on their hair/body for as long as possible furthering theEssential Oils beneficial properties….

I have many people asking about oils that are good for pain relief, such asarthiritis, shoulder problems etc… there are many oils that can and do aidpain relief…..and I try to make blends that will suit "pain" which is a verybroad spectrum but by having one or two blends that may help at hand it gives clientsa chance to try and see if indeed they like the blend. As I have saidpreviously if you let me know prior to your appointment I will make a blendespecially for you. I blend Essential Oils that are beneficial to the balanceof your wellbeing and some may not like the particular scent of a blend butremember, they have been blended to help ease ailments. Please also rememberall the EO blends I make are applied topically and have a base oil, again ithelps me to know if you have any allergies to plants/nuts prior to our appointment.
The Essential Oil in the bottle for the Summer is….
WHITE THYME
Thyme oil is typically acquired from the leaves and flowers of Thymus vulgarisvia a steam distillation process. The first distillation produces red thyme essential oil, which is a heady, dark oil with a spicy scent.
Thyme oil has anti-fungal, anti-inflammatory, and anti-bacterial properties. It's commonly used as a preservative in foods, cosmetics, and toiletries. It can also be found as an ingredient in mouthwash.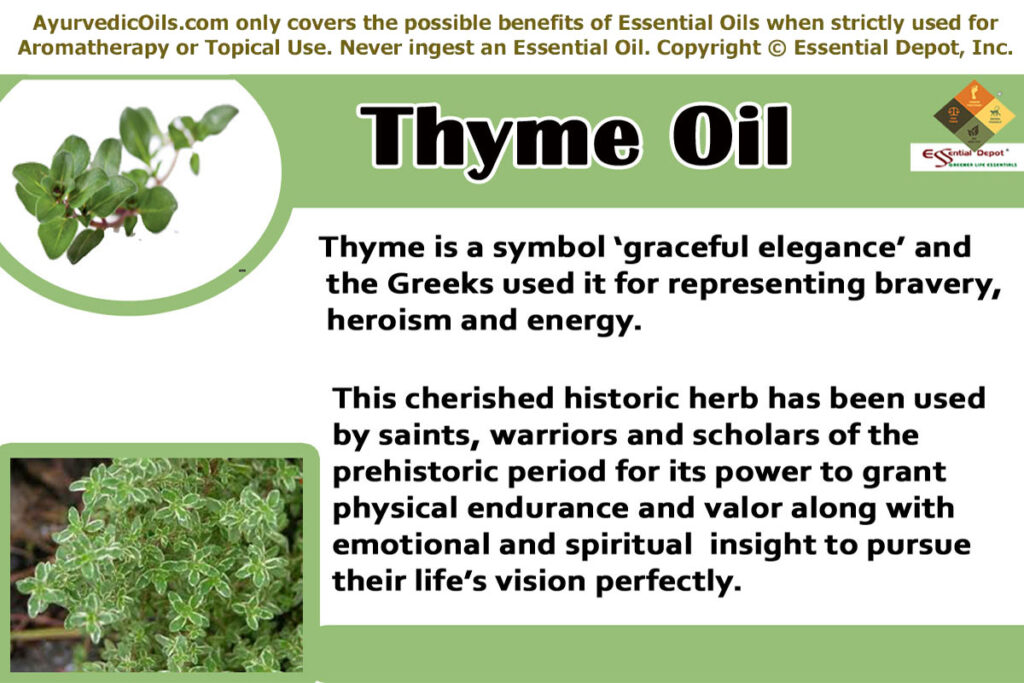 Thyme oil uses and benefits:
There are several studies that support thyme essential oil's ability to reduce or eliminate food borne bacteria, support heart health, and alleviate inflammation in the body, among other benefits. Before you go out and buy a bottle, it's important to realize that there's no indication that thyme oil used on its own will cure any specific disease.

While more research is needed, thyme oil is currently thought to be beneficial when used as part of overall therapeutic programs, not as a solo treatment or cure.

Thyme oil contains several compoundsthat have health benefits. These compounds include:
Carvacrol
thymol
linalool
cineol
camphor
borneol
Benefits and Common Uses
Psychologically, this is an effective oil to use for those who are weak, sluggish, and neglectful of themselves.
It helps bring a sense that a new start can be made, and supports the release of the past and old habits. With its ability to help focus and strengthen the mind, it is beneficial when studying for exams, etc.
It is soothing for those suffering from nervous exhaustion. Inhale the oil's aroma directly from the bottle or use it in a room vaporizer.
Antibacterial
Antifungal (treatment of athlete's foot,etc.)
Anti-inflammatory properties due to constituent of carvacrol.
Antispasmodic (relieves cough, etc.)
Antiviral
Nerve tonic
Help reduce symptoms of chronic fatigue syndrome
Can be used as a preservative and to counter food-borne germs
An effective insecticide and insect repellent. Use to keep moths, lice, and fleas at bay. Use in a room vaporizer to repel mosquitoes, etc.
For skin: use to tone mature skin and reduce scars; also an effective ingredient in acne treatments.
Use in an appropriate massage blend to treat areas with cellulite.
Treatment of gout, wounds, bites, arthritis, water retention
Oral health – add to mouthwashes and herbal rinses.
Scalp treatment. Add drops to shampooor conditioner to counter scalp infections. Also reputed to help prevent hairloss.
Add a few drops to a room vaporizer to improve sleep or receive mental uplift.
It has a balancing and regulating effect on menstruation.
Uses and Benefits of Thyme Essential Oil:
Acne

Alopeciaareata
Thyme oil mixed with other essential oils and a carrier oil, coupled with massage, may be used as a treatment to prevent hair loss..
Coughs and respiratory tract infections
The thymol content in thyme oil isthought to have anti-spasmodic properties. When mixed with primrose, thyme essential oil has been shown to be effective at reducing coughs and reducing the duration of respiratory tract infections, such as the common cold.
Food preservative
In a study thyme oil was found to be effective at eliminating food-related bacteria and fungi.
Thyme and Thymol's have been found to have anti-bacterial effects against bacterium, including salmonella, Staphylococcus aureus, and Helicobacterpylori.
Heart disease
A 2010 laboratory study published in the Journal of Lipid found that the carvacrol in thyme oil was an effectiveanti-inflammatory agent with cardioprotective capabilities, making it potentially beneficial for people with heart disease.
Oral health
Thymol's anti-inflammatory effectshave been documented in several studies. The Thymol's in thyme oil is effectiveat reducing inflammation and infection. According to recent research, Thymol's anti-inflammatory and anti-bacterial properties make it beneficial for oral health. The compound is an ingredient in several dental products.
Insect Repellent
Thyme oil has been found to be quitean effective mosquito repellent. One study found that thyme oil, applied to the skin, repelled mosquitos for 1-3 hours in a lab setting. Some essential oils can cause dermatitis when applied topically, so it's important to always use a small amount blended well with a carrier oil, such as coconut oil, before application.
Skin Conditions
Thyme oil has been used to successfully relieve symptoms associated with atopic dermatitis. Atopicdermatitis, known commonly as eczema, is a common skin issue characterized by itchy, scaly patches on the skin. While eczema is common in children, thyme oil should not be used as a treatment for them!
Thyme oil side effects
If you have an allergy to mint, you may also be allergic to thyme and thyme oil.
Possible adverse reactions to thyme oil have included:
allergic reactions, ranging from contact dermatitis to hay fever symptoms
dizziness
conjunctivitis
headache
asthma
muscle weakness
gastro intestinal irritation and distress
Thyme oil shouldn't be swallowed or used undiluted on your skin.

Talk to your doctor before using thyme oil, especially if you're pregnant or breastfeeding.

Children shouldn't be given thyme oil. When diffusing essential oils, consider children and pets who may react to the oil.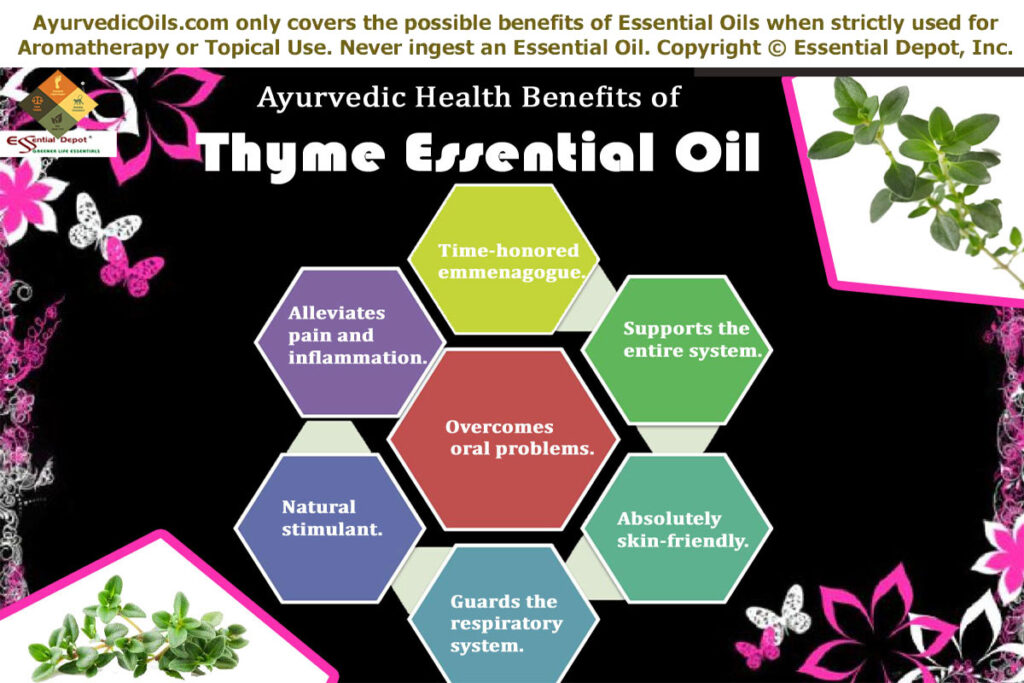 Hope to see you soon and please stay safe!

Anyone wishing to book an Indian Head Massage please feel free to PM me and we can have a chat. I have Covid 19 protocols in place and the Treatment Room is ready & I am ready to Treat you.

Covid19 Measures….
📍I am following all Covid19 measures and I have completed the certification for the Babicide Course.
📍 I wear a mask during the whole time of your Treatment and ask that masks are worn at all times.
📍Please wear loose clothing that youare happy to keep on without feeling too hot, I do supply a wrap which covers your clothing but allows me to access your back, shoulders and neck.
📍Please do not wear any jewellery, if you have long hair please wear it up in a hair clip.
📍Please shower before you come for your treatment!
📍If you have travelled recently please allow fourteen days before booking your Treatment/s.
📍If you are unwell before or even on the date of your treatment, please let me know and we can re-arrange.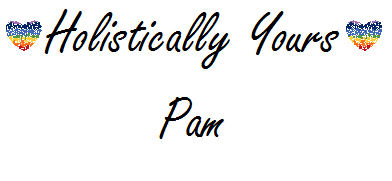 * This information is not intended to replace the advice of a doctor. Holistically Yours disclaims any liability for the decisions you make based on this information.