HOLISTICALLY YOURS· FRIDAY, 14 JUNE 2019·
There are many reasons to skip breakfast everyday it seems, especially a wholesome breakfast at that, it's simple to reach for the bread and the toaster but does that always fill you up?

I have to say for me it depends on what the day brings in all honesty, I have never been great at eating breakfast I am probably a Brunch girl at heart but that's not always possible! And sometimes half a grapefruit is all I really fancy, especially if it's a "desk day"
If I am working and don't want a rumbly tummy not nice for my clients, or off to Zumba or going Swimming, I want to have a breakfast that will last me and I do enjoy changing what I am going to have probably daily, otherwise I do get a tad fed up of eating the same thing every day!

I have been a fan of Overnight Oats (or quinoa for an alternative) for a few years now, because one, I do like oats and two because if I am out for the day and off early, I can just go to the fridge in the morning and breakfast is there all done, oh, and three in winter you can heat them up and keeps me warm for that winter water temps, and, if we go for Four – because in berry season there is nothing quite like digging in and getting to the sweet raspberry centre..mmmmm wakes those taste buds right up
About Oats
They are low in calories and have only 1.5 grams of fat. The benefits of eating oatmeal include lowering your risk of heart disease and colorectal cancer. Whole grains like oats can also help reduce blood pressure and aid in digestion. Oatmeal can definitely be part of a healthy diet.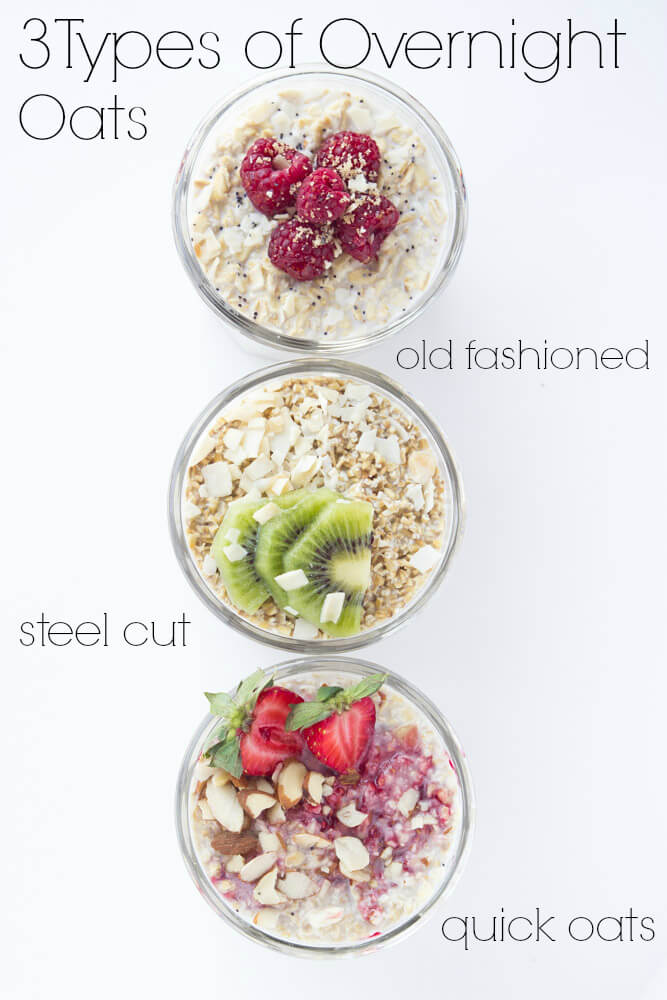 Let your imagination go wild, think of your fave flavours and try them, you can make a big batch and have during the week or "share" if you must but really they are simple, filling and hassle free!
With overnight oats, you get the goodness of fibre and vitamins and minerals from the whole grain, and you can control the added sugars to keep them much lower than flavoured instant oatmeal.
And, of course, they're a delicious breakfast that's actually good for you! Bear in mind the toppings do count though and if you go overboard on sweet and sugary ones – then there is no point in those good for you oats, you really don't need to add sugar as many recipes suggest (even the alternative sugars, are as we know not that "good") Milk, Yoghurts and fruits all have sugar so to add further sugary ingredients maybe to the detriment of your healthy breakfast!

If you haven't already tried Overnight Oats then, why not have a go? So simple to make and so lovely to eat, it really seems a decadent breakfast and the beauty of making your own, you can be the master of your own O.O oooh yes you can!
Best Way to Prepare:
Mix equal parts old-fashioned oats (rolled oats, that is, not quick-cooking—they'll get too mushy) and water along with a pinch of salt in a jar, cover and refrigerate overnight and up to 3 days.
For one serving:
1/2 cup oats if you are going to make a bulk batch then 1/1.5 cups is ample as they do expand somewhat!
1/2 cup water (or milk or non-dairy milk) add more liquid if you are making a bigger batch!
Once your oats are soaked and ready to go, open up that jar to add mix-ins and toppings. (You can also heat your oats first if you want warm oatmeal; just microwave in the jar—without the lid!—for about 30 seconds before topping.)

First, stir in sweeteners, creamy agents and spices, such as:
nut butters
Any yogurt or ricotta
milk or nut milk (no sugar added alternative milks are now widely available here in France)
ground cinnamon
ground cardamom
ground nutmeg
Then, top it off with some fruit for natural sweetness and/or chopped nuts for a little extra crunch and texture, such as:
raisins, dried cranberries or dried cherries (small amounts)
Sliced Kiwi
sliced bananas
blueberries
raspberries
chopped dates or dried figs
chopped pecans or cashews
slivered almonds
flaked coconut
*If you are on a budget or would like to have your fave fruits in and out of their season, then using frozen fruit for this breakfast is brilliant – as it will defrost overnight and soak into the oats.
The O.Os are particularly great for those mornings when you're rushing out the door, put that lid back on and take it to go. Or, even better, keep some toppings at work to mix in once you get there so you don't have to do anything to get a delicious, healthy breakfast put together before leaving the house.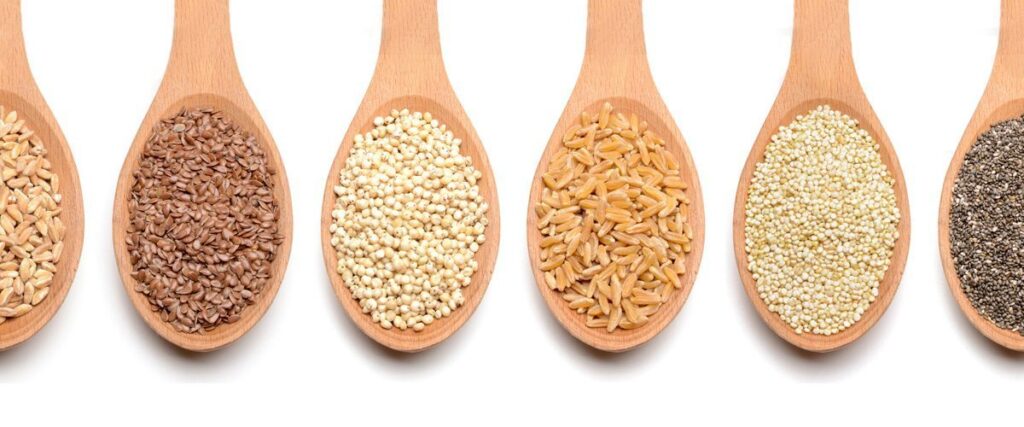 *note that whilst Oats are extremely good for many, not everyone can tolerate them, so why not try alternatives such as:
Quinoa
Millett
Barley
Amaranth
Teff
Buckwheat
Wheat Berries
Spelt
Brown Rice
So, as you see there are many alternatives to try, and many reasons not to be skipping breakfast each day!

Here's a recipe to get you started – and it's one of my long term faves, especially on a long working day, pre-Zumba or a long swim.

*I don't add any sugar, some recipes do add sugar and it is completly up to you but as it has a banana in, and I add raspberries or blueberries fresh/frozen to add a sweet and zingy taste.
If you can find Monk Fruit Sugar this is a great alternative apparently!
1 cup almond milk
½ cup gluten free certified old fashioned oats
1 banana, sliced
¼ teaspoon cinnamon
1 tablespoon peanut butter
optional: coconut flakes, chopped nuts, chia seeds, peanut butter or any seed or nut butter.
Coconut sugar (really up to you!)
INSTRUCTIONS
1. Mix all the ingredients in a jar, except the bananas. Stir to combine and cover. You can add the bananas at the top or mix in afterwards.
2. Place in the fridge overnight.
3. The next morning, remove and eat in the jar or place in a pot over medium high heat to reheat the oatmeal, or in the microwave to reheat if a microwave safe jar, for about 45 seconds.
Top with your favourite toppings – walnuts, chia seeds, more peanut butter (or anything else you want!).
2023 addition
Oats with a hint of winter –  basically mulled wine or spiced cider flavour with oats!
A simple way of creating this is to make a bouquet garni as you would for mulled wine or spiced cider add to your chosen milk and let the spices infuse to speed up the process, heat the milk gently and slowly and leave to cool (you need the milk to be cold before adding to the ingredients).
Add  your chosen ingredients together in your bowl or glass and pour the infused milk over the oats.
This marries particularly well with…
Oranges/satsumas/Clementines, apples, banana. Add in goji berries or fresh/frozen cranberries and you've got a lovely, satisfying bowl….
If you are seeking further inspo then the site link below is a good one to look at – if you do have a try then please let me know how you get on… I am definitely making the Carrot O.O – I have been promising myself for weeks so I must get around to it, and when I do there will be a photo
https://wholefully.com/8-classic-overnight-oats-recipes-you-should-try/