HOLISTICALLY YOURS· FRIDAY, 19 JULY 2019
This week, the Letter F – there are so many amazing Fruits and Vegetables to eat and of course listing them all would take for ever and a day! SO, I have tried to pick those that are probably the most popular, we are lucky as fruit and veg is still quite seasonal here, and eating them in season is when you will gain the most benefits. So if you see something you have been waiting for – go for it, enjoy it!
As such there is not a whole spectrum of Fruit / Veggies for letters F & G but, the ones I have chosen are still full of surprising benefits….
FIGS
Figs have been popular around the world for centuries. ~ and this year in particular are in abundance…

They are both tasty and nutritious.
In fact, recent studies have shown that they may be helpful in treating a range of medical concerns, from diabetes to eczema.

Well-loved for their sweet, mild flavour and multiple uses ~ see below for hair care ideas and how to aid anemia…
figs are low in calories and have no fat. One large, raw fig has just 47 calories.
Both raw and dried figs are good for you.
One ounce of dried figs has 3 grams of fibre. Fibre may help alleviate constipation and keep you feeling full longer. It may also help lower cholesterol and control blood sugar levels.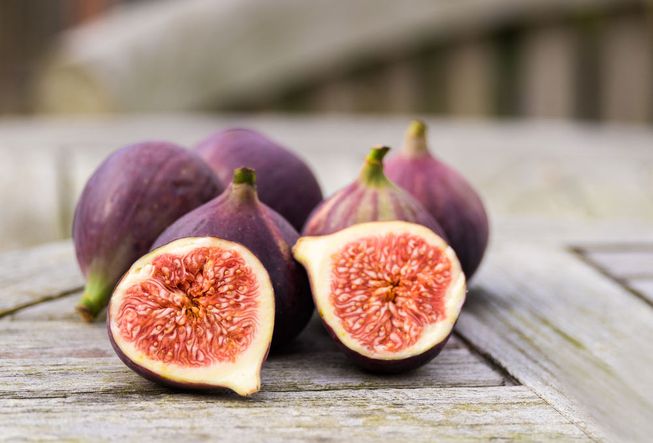 Figs are a good source of calcium, which can ward off osteoporosis as well as other health issues.
You won't find a better plant source of calcium than figs.
If you're hoping to add more antioxidants to your diet, you can't go wrong with figs.
According to a 2005 study, dried figs "have superior quality antioxidants." Antioxidants are thought to reduce cell-damaging free radicals in the body.
Nutrition experts recommend upping your antioxidant intake by eating more fruits and vegetables like figs.
Figs are one of the richest plant sources of a variety of vitamins and minerals, including:
vitamin A
vitamin C
vitamin K
B vitamins
potassium
magnesium
zinc
copper
manganese
iron
That alone is a great reason to consider slicing up a few as part of a salad or adding them to savoury chutney with your fresh cheeses
Figs for Anemia
The richness of vitamin B6 in figs has made this component efficient to fight the symptoms of anemia. Anemia mostly attacks because of the vitamin deficiency, so, including figs in your daily diet could be a nice attempt to combat anemia proficiently. –
Chopped some dried figs and take them as a daily salad with a sprinkle of honey.
You can also blend them into your mixture and could take that puree with a glass of milk for achieving the same benefit in the reduction of anemia naturally.
Figs are best dried when you are eating them for combating the symptoms of anemia.
Figs are also beneficial to skin and hair….so if you are unsure of what to do with your left over fresh figs – a face or hair mask would be perfect!
I have to say I have the Coco & Eve Hair mask (thanks to Birchbox) I love it but have to use it sparingly as I probably won't be buying it as it's a bit pricey but so lovely! https://eu.cocoandeve.com/products/super-nourishing-coconut-fig-hair-masque?variant=28252717056084
If you prefer making your own Fig mask as a way of benefitting healthy hair you could always try these recipes….
How to use Figs for hair care
To make fig smoothie:
3 figs
1 glass of milk
1 teaspoon of brown sugar (optional!)
1 teaspoon of fresh butter
Put all the ingredients in a blender, blend well. Pour in a glass and in the morning, before breakfast, have this smoothie. It's full of nutrients, a healthy drink can be equally used in summer or winter. Basically, it's for hairs but has a lot of other health benefits.
Fig water for a simple hair mask
Take 5 dried figs and soak in water over night. In the morning, remove the figs and save for eating or the smoothie.

With the fig water, in a bowl, add one teaspoon of honey and apply on your hair.
Leave for 1 hour and then rinse off.
You can do this daily.
Figs water using daily provide essential nutrients to the scalp, with regular use, it will add shine, moisture to your hair. Also aids split, dry, damaged hairs.
If you are looking for more Fig Inspo follow this link https://www.bonappetit.com/recipes/slideshow/fig-recipes
FINGER LIME

I have seen these for sale recently at our local supermarket – I may have to indulge my tastebuds!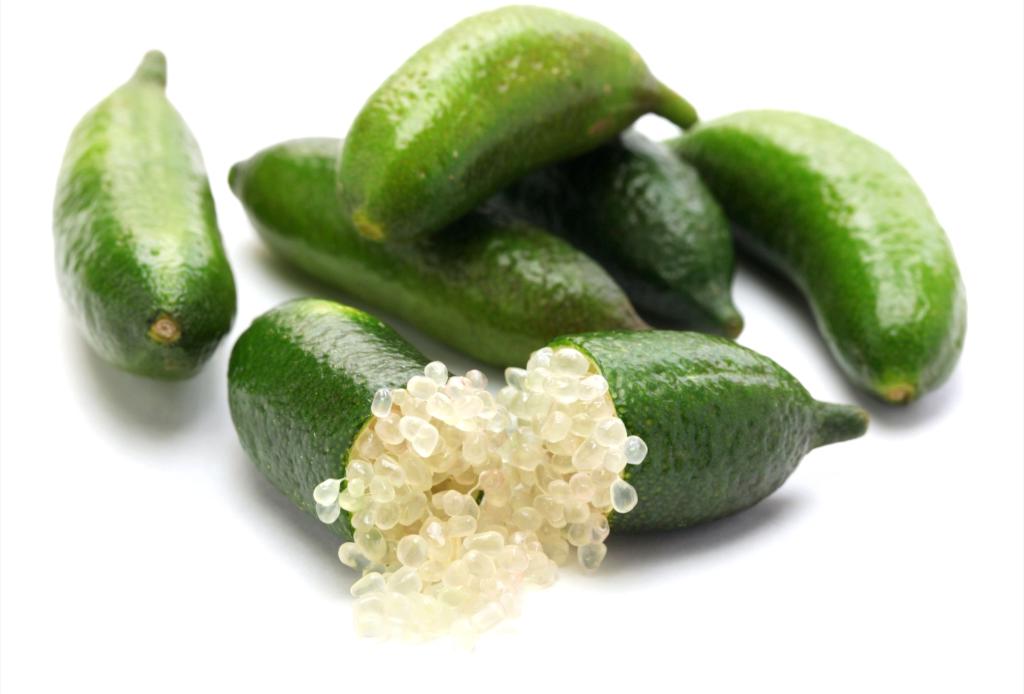 The fruit of a rare rainforest tree, the Finger Lime has been a valuable source of food and medicine for Aboriginal people for thousands of years. The fruit was eaten for its delicious taste and its ability to ward off disease. The pulp and juice of Finger Limes were also applied as an antiseptic to infected sores and boils.
Health Benefits
Bursting with zesty flavour, Finger Limes are rich in folate, potassium and Vitamin E.

Each Finger Lime contains three times the Vitamin C found in a mandarin.

The level of Vitamin E is exceptionally high in the pink Finger Lime. Vitamin E is one of the most important antioxidants in human cell protection and disease prevention.

Antioxidants – Citrus, like finger limes can improve wound healing, help prevent and reduce the severity of colds and flu.
Because of the great antioxidants in finger limes, they help prevent cancer and lower the risk of cardiovascular disease and arthritis.

Vitamin C – Citrus like finger limes contain most of our daily dietary vitamin C.

B vitamins that are important for energy and for boosting our metabolism, also for keeping away depression.

Polyphenols – Citrus like finger limes contain polyphenols like green tea, plus beta-carotene for a healthy immune system, and even great zeaxanthin, and lutein which are important for eye health.
For vegans, this is a great way to have sushi that contains what looks like caviar on the outside without having animal protein or fish eggs of any kind.