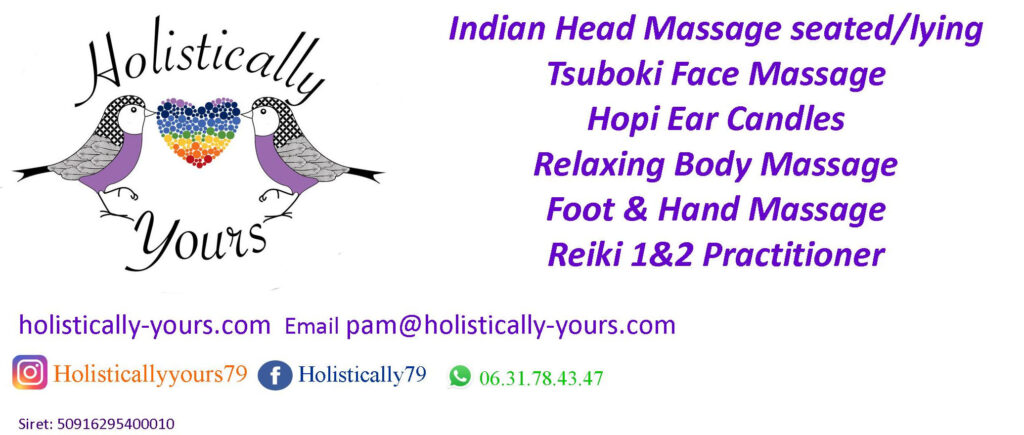 Good morning, I hope you all had a good weekend, and had chance to rest up a bit! We spent the weekend decorating again but we are getting to the easier and 'fun' part now!
I also took the opportunity of making a couple of recipes from two ladies I've followed for sometime! I spotted a Butternut Squash and Gnocchi recipe made by nutritionbyalexa (on Instagram) and knew I was totally going to make it during the week.
My only issue was no Amaretto, I asked Alex if she had an alternative suggestion and of course, almond essence….which I luckily found locally! It was easy to make, I had precooked the Butternut with onions (I used red) and garlic the day before and whizzed up the ingredients ready for our dinner, easy as anything and the fried sage leaves, wow I am loving them!
It was a super tasty and filling meal. I have enough sauce in the freezer left for another dinner! Recipe below with photo for those not on Instagram…
Health benefits Butternut squash is high in potassium. Its fibre helps with blood sugar. Butternut squash contains a type of fibre that's not digestible.
It is an excellent source of provitamin A carotenoids, vitamin C, B vitamins, potassium, magnesium, and manganese.Health Benefits of OatsOats offer more soluble fibre and high-quality protein than other grains, as well as many vitamins and minerals.Here's to a happy week ahead, cold frosty mornings leading to beautiful blue skies and sunshine…so good for the soul!
Butternut Squash, Amerreto & Gnocchi
Serves 4
INGREDIENTS
1 x butternut squash
1 x onion
4 x garlic cloves
1/2 tsp grated nutmeg
Glug of amaretto (or 2 tsp almond extract)
2 bags of fresh gnocchi
Handful of grated parmesan
Handful of sage leaves
Salt & pepper to taste
METHOD
Roast the onion, butternut squash and garlic cloves at 170 degrees for 30mins. When cooked, squeeze the garlic out, add the grated nutmeg, amaretto, salt and pepper then blend together with a bit of water until smooth. You can make the sauce in advance then reheat with some parmesan and a splash of gnocchi cooking water while you cook the gnocchi. Fry the sage leaves in butter (add a splash of olive oil to prevent the butter burning). Mix the gnocchi with the sauce, dish out into four bowls and top with the crispy sage. Serve with a side salad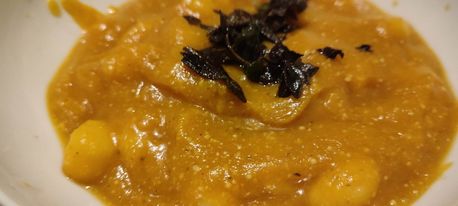 Second up Brunch for a busy weekend, Breakfast Pizza, don't mind if I do thank you Vegan Richa again, simple to put together (couldn't source dried sun-dried tomatoes locally so used apéro ones from Aldi) 10 minutes to make and 20 to bake, tasty as anything and kept us going pretty much all day!! There's always time to cook in the kitchen and I love finding new recipes to add to our menu. These two are great if you are busy as you can prep the day before! Highly recommended taking time out to make them!! Thank you ladies!
SAVORY PIZZA OATMEAL BAKE VEGAN
Dry Ingredients:
1 cup (81 g) old fashioned oats
2 tablespoons almond flour or use more oats to keep it nut-free
1/2 teaspoon baking powder
2 teaspoon chia seeds
1/2 teaspoon salt
1/4 teaspoon black pepper
1/2 teaspoon garlic powder
1/2 teaspoon dried thyme
1/4 cup (59.15 g) finely chopped sun-dried tomato
1 tablespoon nutritional yeast optional
1/4 cup (37.25 g) chopped bell pepper
2-3 tablespoons vegan mozzarella shredded optional
1/4 cup (6 g) chopped fresh basil or use 1 teaspoons dried
3 tablespoons chopped green onions keep the green part for garnish
Wet Ingredients:
1 cup (250 ml) broth or water or use 1/3 cup marinara and 3/4 cup water
1 tablespoon soy sauce or tamari for Glutenfree
2 teaspoons extra virgin olive oil optional
To top:
sliced tomato for topping
vegan Parmesan or vegan mozzarella for topping
green onion or chopped basil for topping
Instructions
Grease an 8×8 inch or 9×9 inch baking dish or line with parchment.
Add all the dry ingredients, the oats, almond flour, baking powder, chia seeds, salt, all the spices, herbs, and sun-dried tomato and mix well.
Then add in the peppers, basil, and green onion and mix well.
Then add in the wet ingredients and mix until all the oats are hydrated. Then even it out with a spatula.
Top the oats with some vegan parmesan or vegan mozzarella then add a layer of tomatoes.
Bake at 350 degrees Fahrenheit (180 c) for 30-35 minutes. Check the center if it's not too soft and sticky, that means it's done.
Take the dish out from the oven and let it sit for 10 minutes and garnish with some green onion or fresh basil, then slice.
Let it sit for another 5 -10 minutes to cool so that it's easy to take it out of the pan. Even if the slices are not very well-formed, it's still going to be super tasty.
You want to serve it like a breakfast bake. You can serve it as is or serve it with a side of chopped tomato or some marinara sauce if you like.
Notes
These oats will keep in the fridge for 3 days.
You can change up the flavors and add in some pizza toppings like some sliced mushrooms, olives, and whatever else that you like.
add in 1/4 teaspoon fennel seeds for a sausage like flavor
Change the baking time accordingly depending on the volume of the added vegetables. It might take another 5-10 minutes for the oats to bake.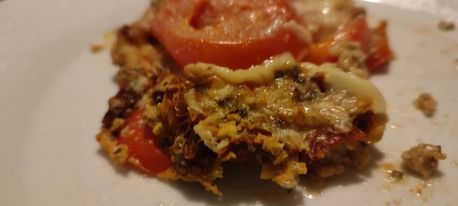 I hope these recipes give you a little inspiration, and as the weather is still on the chilly side, these are really filling and warming!
There is always time to experiment in the kitchen, whether it be making something up from scratch or following a lovely recipe it's worth it…food is important and integral to our daily lives, so it may as well be good, wholesome food that is enjoyed by all!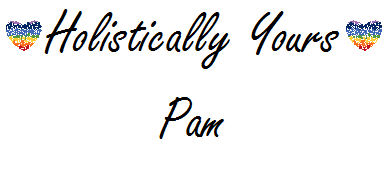 February 15th 2023