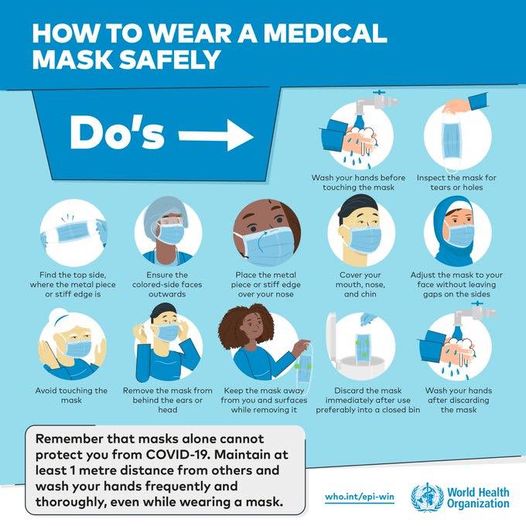 As we are all aware, the wearing of masks is mandatory in public places from the 20th July.
I have been following this protocol since our confinement was lifted and I will continue to follow this protocol. I will ask all my clients visiting my Treatment room to wear their masks and we will work a way around that is conducive to a relaxing IHM…Nothing has changed in this but I just wanted to share and to remind you all, we must all be responsible and respect each other.
If you have travelled out of France and returned from a holiday visiting family elsewhere or not able to quarantine, please leave at least 14 days before booking.
I will treating one person per afternoonarriving 10 minutes prior to your appointment time is fine.
If you are unwell prior to your appointment (including on the day) please cancel, we can rebook…
*If you have travelled within Europe or have arrived back from the UK or any other country recently, please let me know, as I request you wait at least 14 days before booking.*
If you are here in France on holiday, and will be here for over the 14 days then please feel you can contact me to arrange a rendevous.
This also applies to our T2T venue days.
I have to take this seriously as I have vunerable family members and other clients that have to be taken into consideration.
Prices start at 25€00 per session..
2 X IHM = 45€
3 x IHM = 70€
4 X IHM = 90€
If you book a course of four treatments you will receive your fifth treatment absolutely free….
**if you have a gift voucher given this year, I will honour it until the end of the year! But please feel free to use it anytime from now**
I leave you with the following information guide:
I really look forward to seeing you again soon!