HOLISTICALLY YOURS· THURSDAY, 26 MARCH 2020·

Hello!
I trust that you are all keeping well, and that Lockdown isn't becoming too frustrating!? Better we are in lockdown and keeping well though…can I just say here and now – it's important to STAY AT HOME as much as you possibly can!
I have to say since closing the Treatment Room door it feels quite a few weeks but in reality it's only 10 days or so…I am not even really sure anymore – just missing all my clients that come here and our T2T days! However we are trying to keep positive and on top of all the mundane every day stuff – housework…ahhhh it never ends! We have many jobs on the list and at the moment it's "Fairweather work" when that weather changes the excuses to be indoors maybe actually more challenging!

As you may know (from my posts) it's been gardening here at Chez HY, pretty much since lockdown – obviously making the most of this beautiful weather, I have put down the paintbrush for now, and swapped it for loppers! But the good weather, also means washing everything – and I mean everything that can go on the line – goes in the machine or being handwashed, including some toys I found in the eldest ones bedroom from their childhood days….

And of course with all the gardening, handwashing, sanatising, the hands are taking a hit, they are not having the amount of oil they are used to – I am doing my very best to keep them soft and supple, by using a variety of oil blends I have – most of the blends I use on my clients for their Indian Head Massages but they are also good for the rest of the body (hair loves oil!) hands included!
One friend was having dry skin issues over winter which is why I thought why not make some products that will help? Using my knowledge from the Aromatherapy courses I have taken and adding Essential Oils for the best protection and to aid skin healing, I made a variety of Body Scrubs and soothing Balms for friends and family over Christmas, and I have just run out of mine! I have been waiting for the weather to change so that I have a reason to stay indoors.

At the moment when hand washing is all important to many (especially our Health Workers) it seemed a good idea to share some of the readily available Oils that can help our skin at this time. I hope that I can share some of the knowledge I have gained from my Aromatherapy course and from using some of these fabulous Base Oils for the oil important "Hair Blends" made for my clients…
After your skin has absorbed water from a shower or bath, an oil is best used to seal the hydration in.
Lotions, on the other hand, are often better at penetrating skin because they are partly water-based, and can deliver ingredients that improve the ability of skin to maintain moisture.
However, thanks to the fact that oils are emollients, they'll create a barrier on your skin to lock in all that hydrating goodness from your moisturiser. If your skin is extremely dry, you may want to apply an oil, while your skin is still moist.
Oil has more staying power than moisturisers do and prevents the evaporation of water from the surface of your skin.
I love Vitamin E oil and use it after showering – I apply it to wet skin, starting at the feet, massage in and then leave to soak in whilst applying to the rest of my body then simply leave to dry. It does at first, seem rather
counter-intuitive but I find that adding a moisturise or sunscreen over the top absorbs much better and leaves skin very soft for ages after. Humour me – try it for a week and see if your skin improves!
HY guide to skin loving oils
Here are some Ideas of Natural Oils and Butters that you could try…these will all help dry, itchy skin and help keep your hands softer but don't be afraid to try using on other parts of your body and hair. Oils are really better at sealing in moisture due to their occlusive nature—they prevent the evaporation of hydration from skin to the environment. All the oils listed below are used in the Treatment Room as a base oil to the essential oil blends.
Coconut Oil – such an all rounder! You can do anything with coconut oil and yes I mean anything! It is great for cooking obviously but the other uses are quite a list but in summary – MOISTURISER – I use it as a hand mask over night (and a hair mask, especially when I am swimming!) Massaging coconut into the skin regularly helps reduce inflammation and heal wounds. It is also anti-aging and has skin healing properties and also stimulates the production of collagen and is full of Vitamin E which helps protect the skin from sun damage. *not to be used in place of sunscreen*

Massage the coconut oil into your hands, leave over night on your hands makes for soft hands pretty much instantly.

I have found some soaps and washing up liquids start of dermatitis so using the coconut oil has really helped combat that! (and yes I could use rubber gloves for housework and washing up but they also irritate my hands!)

If you have Itchy Skin/Psoriasis/Eczema try warming up the coconut oil and massaging into the affected area, do this every couple of days!

If you do have lavender oil then add a drop or two into your coconut oil – it will leave your hands feeling lovely and as much as anything you will benefits from the relaxing properties of the Lavender!

Hemp Seed Oil
is moisturising and has skin softening properties it is a great treatment for dry, itchy skin and is good for eczema and psoriasis.

Sweet Almond Oil – will soothe dry and irritated skin as it is a softening and hydratingoil. It is wonderful for regenerating damaged skin cells as it has emollient properties it is readily absorbed into the skin. (also great for hair, face etc..)

Walnut Oil – Has strong antibacterial properties so it's good for acne. It is also good for dry skin and can help reduce inflammation and redness. It has antioxidant, anti inflammatory, anti bacterial, antiviral and antiseptic properties! It absorbs at a regular speed and is good for most skin types.

Wheat Germ Oil – Has a high vitamin E content, it is quite thick and sticky and absorbs slowly…I find mixing it in with another oil reduces the oily feeling that can be left on the skin.

Avocado Oil – is a rich oil that is full of essential and trace minerals these will help hydrate and renew your skin tones. It is good for drier skin.

Apricot Kernel Oil – is anti-inflammtory, anti-oxidant, anti-aging, antiseptic and anti-bacterial. It is a non irritant and soothing to the skin. It is very light and moisturising and absorbs into the skin well.

Any of these base oils can be used with coconut oil as a 50/50 blend.

Mango Butter – works to soothe psoriasis, eczema, dermatitis and other inflamed, dry skin conditions.

Shea Butter – an excellent moisturiser and protects rough skin during dry and cold months. Massage Shea Butter onto your heels, elbows and knees to reduce inflammation and smooth distressed skin. It is a heavy consistency and leaves a greasy feel to the skin so best applied at night after a shower or bath.

When applying any of the Oils/Butters it is best to massage them in – as you would washing your hands – take time (at night is best) massage one hand at a time – right into the fingernails as well as all around the cuticles and up to your wrists.

Now is the time more than before to look after ourselves, this includes inside and outside, clearly whatever we put into our bodies will help keep us healthy as we can be. But by making a few adjustments to the day to day routine and keeping your hands soft it will save the pain of sore, chapped skin in the long run.
Keep well, and take care – and remember I am here for you if you want a chat or any advice, you know where to find me.
Please feel free to share any of my posts/notes etc…I have absolutetly no problem as for me – sharing is caring.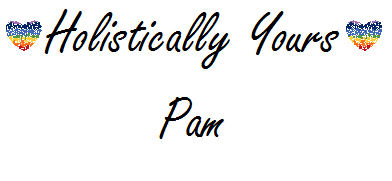 *I am not a Doctor!
This information is not intended to replace the advice of a doctor. Holistically Yours disclaims any liability for the decisions you make based on this information.
If you have never used an essential oil on your body before please take a patch test 24 hours prior to using, especially if you have plant or nut based allergies! Dilute the essential oil in a base oil before using on any part of your skin, there are very few EO's that can be applied directly to skin.