When I added the Pomegranate Vegan Friendly Solid Shampoos and Conditioner to the HY Boutique – I had already been using another brand of solid shampo for a few washes it was nice but it felt a bit sticky when using and my hair felt ok but I needed conditioner! However My Hairdresser did comment and say my hair was in very good condition – always a bonus that 😉
So I was quite excited to find that there was a conditioner as well, it seemed to make sense if I was going to use the Solid Shampoo then a conditioner would be a plus!

I had already done some delving into SLS, SLES and Parabens I shared to my Holistically Yours Facebook page about my findings. Can be quite scary reading, finding out about ingredients that we use daily!

But what about the AW solid shampoo bars? I really needed to know more – so I treated myself to the Blond/Grey and the Conditioner to find out – are they really as good as they say, these are not the cheapest but neither are they the most expensive I have found – middle ground is always good!

"Compact and easy to use our pomegranate vegan friendly solid shampoo bar combines gentle cleansing ingredients with pure Cocoa Butter and Keravis protein to moisturise and keep the hair strong and healthy leaving the hair soft, shiny and manageable with a subtle beautiful scent."

Well what can I say – it literally does what it says on the tin! My hair feels so different, very light – soft and maneagable – with my hair that can be hard and often have to use other products to keep it in good condition and tangle free! Plus we are in a very hard water area, which can't help hair or skin at all really! To be fair I am not swimming at the moment which does mean my hair is not being washed so frequently and is not in chlorine upto 3 times a week.

I have experimented as well as I can – only using the solid shampoo with another ordinary conditioner, worked well but had to use my Hair Oil after on the middle to end sections, but the top of my hair felt silky and light still.

I have used the conditioner with ordinary shampoo and with the other solid shampoo which also worked well but my hair was quite flyaway after. But still felt lovely.

Used the solid shampoo without conditioner and was fine after.

I found that when I used my "normal" shampoo my hair gets very tangly under the shower water and then needs conditioner and a mask plus oil when dry.

The conditioner rinses out so quickly and that satisfying squeaky clean noise comes very easily!
Together they are brilliant! And I don't think my hair has been washed so much since my Distance Swims last November! I am normally quite lucky and can get away with a once – twice a week hair wash if I am not going to Zumba, cycling or swimming…but at the moment I am washing it a bit more because – let's just say – hormones seem to be kicking in – that's another story right there 😉

I think I will probably invest in another Solid Shampoo soon, because I like to change shampoo after a while.
I tend to leave the Oh So Silver in for about a minute or so and then the conditioner for about a minute just to let it soak in and gently massage it in to the ends – both are very easy to use and do actually have a nice foam to them. No stingy eyes from either product which is a huge bonus!

SLS, SLES, Paraben Free
Suitable for vegetarians and vegans
Cruelty Free, No animal testing
Works well in hard water

From my FACEBOOK PAGE POST –
SLS or Sodium Lauryl Salfate found in hair products can potentially damage hair when over used.
SLES or Sodium Lauryl Ether Sulfate is an an anionic detergent, basically an inexpensive but effective foaming agent which can irritate the eyes and skin.
Obviously these two chemicals are found in many products that we use on a daily basis.
SLS can also be found in some food products!
Parabens can also cause problems for the hair, again it can dry it, irritate the scalp and fade hair colour.
There maybe other health issues links to over use of parabens as well.

While Sulfates help remove dirt and dead cells from the scalp, they can also strip your hair of natural oils.

There's a lot of information out there and it all really depends on your stance as to why you want to try Sulfate free products.

I am not a Hairdresser or a scientist, so really all that I know has been from research and actually trying both types SLS free and my usual brands.
I do feel that somethings are worth trying or changing just for the Health of it! I already have started making my own cleaning products for the house, and find my hands are far less irritated. And I enjoy making my potions I must admit.
As to shampoo and conditioner I have tried different ones over the years..from brands sent in my Birchbox and from the supermarket!
I definitely get on better with the SLS/Paraben free, less itchy for a start! And I've found my hair feels 'lighter' since using solid shampoo!

It all come to this, it's always personal choice and just because I am thinking Holistically about overall health, I tend to think about what is going "in" to keep my body healthy and functioning but what about what I use daily?

I'm certainly not going to be able to change everything overnight but like anything we do it has to be over time, we almost need to process these changes, to become 'comfortable' about doing or using something different.

Over these past few thousand years there's been many ways of keeping hair clean…from shaving it all off to stop lice, to using plants such as Cedrela!
It wasn't until the 1930s that shampoo was introduced commercially, before that an egg wash was quite common, Castille soap, which is still used today in many natural and manufactured products. And 'Macassar oil' which was made from coconut oil, palm oil and oil from Ylang Ylang flowers was a popular conditioner! Vinegar has also played a part in rinsing to keep the hair clean and lighten colour.

https://www.facebook.com/holistically79
So that's a little of my findings on the world of Sulfates and Parabens and shampoos/conditioners.

I wrote this before I had tried the AW solid shampoo and conditioner, I received them just before Christmas which was great as I knew I could convince one of the daughters to try the Conditioner at least. Which she duly did and couldn't believe the difference straight away! So much so she is now a bit of a convert 🙂

I have now used the solid shampoo and conditioner several times together and separately , and I can honestly say my hair has never felt better! I will continue to try using other shampoos and conditioners with the Solid Bars as I do feel I need to use them up rather than waste them!

However one of the best liquid shampoo, Solid Shampoo & Conditioner bar combo has been with the Love, Beauty and Planet shampoo – it is one of my faves anyway, and a lucky find one time in Aldi but it does work so well with the Solid Team 🙂 and it is also Vegan friendly, SLS, Paraben free and has a great ethos for Substainable and recycling also.
Happy Hair – Happy Me – Happy Planet!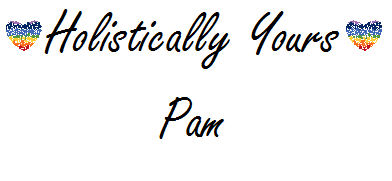 This is a completely unbiased post and one that I want to share because finding good products can be hard here in France! You know me – I share because I Care 🙂