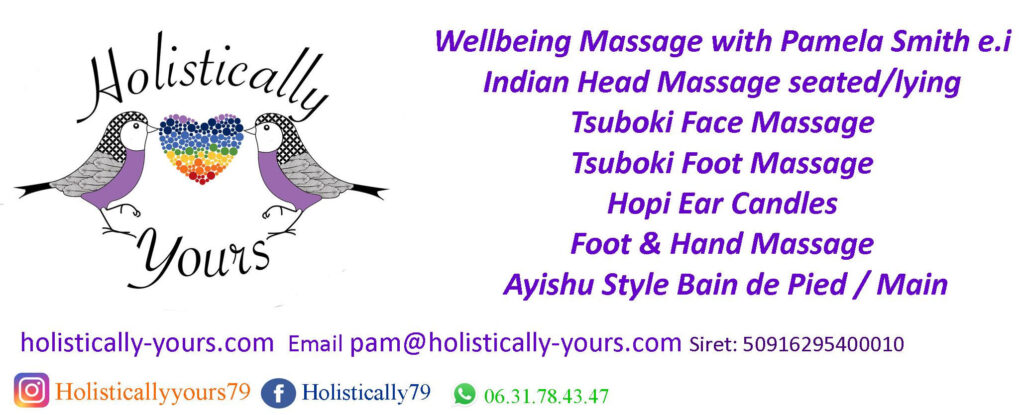 Holistically Yours Bain de Main
It seems only right that if you are TREATing your Feet then absolutely stands to reason that our hands deserve a lovely Bain de Main as well!
Although footbaths are far more general than a hand bath, they also offer a wide variety of benefits to your often abused hands. A good soak will also help with rheumatism or arthritic pain, ease cramps and are also a good way to give your hands some extra attention.
What are the benefits of a Holistically Yours Bain de Main?
It softens rough hands and deeply cleanses skin and nails. A specially prepared Holistically Yours soak of herbs and flowers softens the hands in preperation of a lovely Lavender infused Coconut Sugar scrub which is used to exfoliate your skin while also deeply cleaning and extracting residues that penetrate hands and nails.
Herbs, Peels & Flowers that are typically used in the Baind de Main are added to bring benefits to your hands and overall health.

The Bain de Main Sugar Scrub
Ancient Egyptians were among the first people to practice body scrubbing. It was also observed in China during the Qing Dynasty between 1644–1944.
I have used my own scrubs amongst others that have been given to me as gifts, and I have made scrubs for family and friends as presents – I figure we all need to exfoliate regularly, especially our hands and feet, and to be honest I LOVE the way they make my hands/feet/body feel.

So it was a given that there would be a Holistically Yours Hand Scrub for the Bain de Main.
I started making my latest scrub inspired by the Lavender flowers, any client that knows me knows, that Lavender is in most of my blends (not for those that don't like it though!) I started with base oils that I know are good for the skin and added a couple of "secret ingredients" then had a lightbulb moment of using Coconut Sugar, mainly because it is softer on the skin than granulated sugar. Added to that fact it has a really gorgeous scented notes of vanilla!

Of course there are many benefits to the ingredients within the Coconut Sugar Scrub the sugar itself, does it really have many properties that will help our skin?
The benefits of coconut sugar for the Skin
Is coconut scrub good for your skin?
Coconut sugar is one of the excellent natural ingredients that are used to clean the dead skin cells. You can mix the sugar with the water and honey as an ingredient to effectively scrub to remove dead skin cells. Not only that, it can also help rejuvenate the skin by cleaning the dirt that clog the pores of the skin.
Granulated coconut sugar also has benefits for the skin. Use coconut sugar with olive oil as a body scrub. This mixture is useful to make skin smooth and supple.
An important benefit of coconut sugar is to control the oil balance of the skin. Basically, sugar contains glycolic acid and alpha–hydroxy acid that helps regulate the natural oils so that the skin is not dry or too oily. It magnificently makes the skin have a healthy glow.
Coconut sugar can also be used as a natural ingredient to prevent skin aging. Coconut sugar scrub is able to cleanse the skin and prevents toxins from the outer skin cell damage. Doing regular sugar scrub can help slow the aging process and keep skin youthful.
What are the benefits of a Holistically Yours Hand Massage?

Many published scientific studies have shown that doing something as simple as giving yourself a 15-minute daily hand massage can greatly improve not only your hand health but also your overall health. This is what the ancient Egyptians started doing 4,500 years ago, and what modern science has finally proven!
Studies have shown that giving yourself a 15-minute hand massage every day, along with a professional hand massage once per week, or when you book in with your regular massage, can reduce your overall stress or anxiety, reduce hand pain, increase grip strength, improve your sleep, improve circulation, and put you in a better mood. And this is especially true for those with arthritis, rheumatoid arthritis (RA), carpal tunnel, trigger finger, and a host of other hand issues.
Finishing your Bain de Main, after the rinsing of the sugar scrub I will dry your hands with a cotton towel as this is the same effect on the hands as with the Tengui towel. I will then adminster a gentle hand/forearm massage (using the methods that I have been massaging hands and arms with during a body massage) ensuring the palm, fingers and joints are all massaged and manipulated, using my own Lavender flower infused karité butter & Soy hand mask your hands feel soft and beautifully pampered and relaxed.

I really hope you that you decide to try this new feature and add it on to your regular massage, you can start with it or end with the Bain de Main. It is completely up to you, however if you are having a Bain de Pied followed by a Massage then I would end with the Bain de Main to revive you gently, along with a lovely tisane before your hands are massaged!