When you are scrolling through one of your fave foody websites and come across one of the ultimate comfort foods for this time of year, and well all year to be honest as you can have a salad with this quite easily enough – we had Balsamic roasted brussle sprouts, as I have an excess of them!

So without further ado I would like to present – Quinoa (Mac-less) Cheese! Yup that's right – for those that are sensitive to Gluten based products, I have found the perfect recipe – using two of my staples – Quinoa & Butternut squash and yes I made it….the only thing I changed, I didn't use the Nutritional Yeast (that's another story as to why I don't have any now!) so I used freshly grated Parmesan and Gouda instead..

Easily 6 servings – the daughters went home with a portion to cook for their lunch/dinner at some point as well, and it would easily freeze! However I did add a little too much milk – far too easily distracted – so it wasn't as thick set as it could have been!

5-Ingredient Quinoa 'Mac' and Cheese
Course: Main Course
Cuisine: American
Prep Time: 20 minutes
Cook Time: 20 minutes
Total Time: 40 minutes
Servings: 6
Calories: 258kcal
Author Alyssa Rimmer
Ingredients
4 cups cubed butternut squash about 1 small
1/4 cup almond milk
1/4 cup nutritional yeast or parmesan
4 cups cooked quinoa
1 cup shredded vegan cheese or shredded cheese of choice
Instructions
Preheat oven to 375 degrees F.
Peel and seed butternut squash. Chop into 1″ chunks, add to a stock pot, cover with 1″ of water and boil until fork tender, about 15 minutes. Drain and transfer to a blender.
Add almond milk and nutritional yeast into a blender and blend on high until silky smooth and creamy. Add more milk as needed – texture should be thick, but easily pourable.
Transfer to a bowl and add quinoa and cheese. Stir until combined.
Transfer the quinoa mac and cheese into a baking dish, smoothing the top and sprinkling on additional cheese if desired. Bake for 20 – 30 minutes, until bubbly.
Remove from oven, cool slightly and enjoy immediately.
Additional spice options:
– Paprika- Tumeric- Chili powder- Hot sauce- Salt & pepper

You could also use Millet or another GF grain that you enjoy!
I found the recipe here – https://www.simplyquinoa.com/ there are many more to try still though !
FYI
Quinoa (pronounced keen-wah) is gluten–free and is a great alternative to gluten-containing grains. It is a nutritionally dense whole grain that gives a higher amount of antioxidants than other common grains eaten on the gluten–free diet. It's also one of the few plant foods that is considered a complete protein.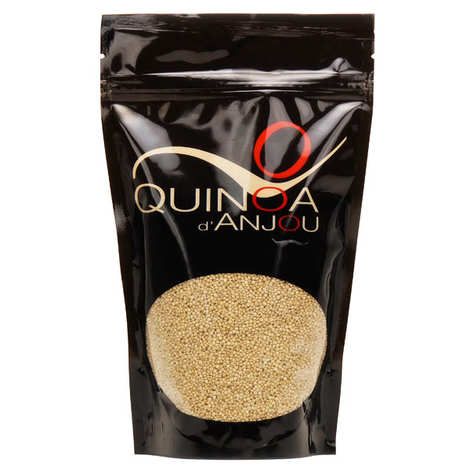 Quinoa is also grown in France in Anjou – this is my preferred mark!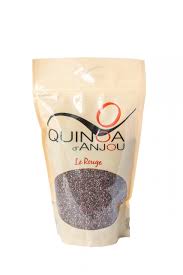 Bon Appetite!