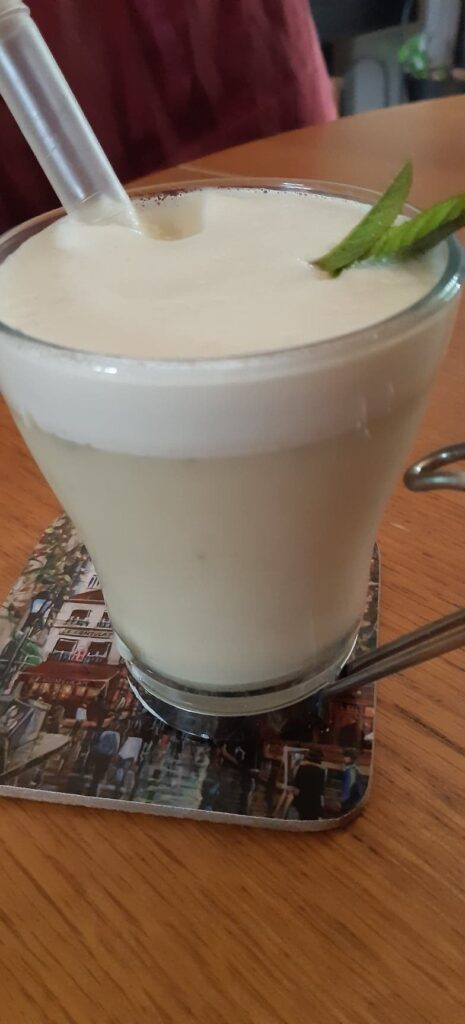 All types of tea, even your regular cup of builder's, are made from the camellia sinensis plant. Green tea gets its name from the emerald green colour created when brewing these unprocessed, unfermented leaves.
In the 7th century, Japanese monks visiting China to study Zen Buddhism returned home with their new discovery of green tea's wonderful healing properties. In the following centuries, drinking green tea became a staple for Japanese monks, imbuing them with energy and mental focus that enhanced their meditation.
Today, green tea has developed a shining reputation for its high levels of antioxidants. But that's not its only star quality; green tea health benefits also include detoxing, calming inflammation, and an ability to reduce blood pressure and cholesterol.
Compounds called polyphenols are known to protect the body against disease and make an important contribution towards a healthy, balanced diet. These antioxidant compounds are found in a wide range of fruit, vegetables and other unprocessed foods. Green tea has numerous health benefits many of which are attributed to the fact that it is largely unprocessed and rich in these plant compounds. The main bioactive compounds in green tea are flavonoids, with the most potent being catechins and epigallocatechin gallate (EGCG).
Green Tea for Skin Care
Green tea's anti-inflammatory properties can help reduce skin irritation, skin redness, and swelling. Applying green tea to your skin can soothe minor cuts and sunburn, too. Due to its anti-inflammatory properties, studies have also found topical green tea to be an effective remedy for many dermatological conditions.
Green Tea Helps in Maintaining skin health:
Green Tea has vitamin E and vitamin B2 present in it which helps in maintaining skin health. Vitamin B2 helps in keeping the skin youthful and firm, while vitamin E helps in new skin cell growth and also makes the skin softer and glowing.
Green tea also helps in improving hair quality and reduces hair loss.
Hair growth is largely related to oxygen and nutrient delivery to the skin. In fact, poor blood circulation can lead to hair loss. Therefore, drinking green tea may increase the supply of these nutrients to your scalp and improve hair growth.

If anyone would like this simple, yet delicious recipe here it it is…(and yes, for the record I was dubious about green tea in milk – no regrets!)

Ingredients for This Soothing Latte
To make our soothing latte we're using a simple list of ingredients, most of which I bet you already have on hand. Here's what you'll need to make this recipe:
Bagged green tea: any variety will do! It can be plain green tea, jasmine green tea or even a flavored green tea. It's up to you!
Plant-based milk: I like to use almond or coconut milk as they get nice and creamy, but it's up to you. Rice, oat, soy, and cashew will also work well.
Raw honey: since green tea has a naturally bitter taste, adding a touch of sweetness can really help. I love using raw honey, but you can also use maple syrup, coconut sugar or even a zero-calorie sweetener like monk fruit extract or stevia.
Ground ginger: for a little kick and zing!
Ground cinnamon: for a warming and cozy taste!
Boiling water: to steep the tea in and make this latte extra hot.
Ingredients
1 bag of green tea
1 cup boiling water
1/2 cup almond milk
2 teaspoons honey for sweetness
1/4 teaspoon ground ginger
1/4 teaspoon ground cinnamon
How to Make a Green Tea Latte
Making this latte is a complete breeze. It's just three simple steps and in a matter of minutes, you'll have a frothy latte on your hands! Here's how to make it:
Brew your tea: add the tea bag into your mug then top it with the boiling water. Let the tea steep for 3 – 5 minutes so that it gets nice and strong.
Add everything to the blender: remove the tea bag from the mug and pour the tea into a blender. Add in the rest of the ingredients.
Blend it up!

Changing Up the Flavors!
What's great about this latte is you can totally change the flavors based on the spices you enjoy! Here are some other fun flavors to try with your latte:
Pumpkin Pie: instead of ginger and cinnamon, use pumpkin pie spice!
French Vanilla: swap the spices for vanilla extract for vanilla bean paste.
Rose: pick up some rose nectar and add 2 tablespoons of that instead of the spices.
Lemon Ginger: add two tablespoons of lemon juice and remove the cinnamon
And really the list goes on! I hope you enjoy making this soothing latte – it's an awesome alternative if you don't have matcha on hand and still gives you that antioxidant and energizing boost!

Prep Time 5 minutes Cook Time 2 minutes
Total Time 7 minutes
Servings 1
Calories 63kcal
Simply Quinoa
*I omit the honey as I just don't need the sweetness, all plant based milks work well and do froth! I infuse my green tea blend but you can use a teabag. When making the Latté, I allow the water to cool for a couple of moments so that I don't scald the Tea with boiling water – but it's my preference.

*I first gave this Latté recipe a try in Febuary and noticed a few changes (which I give credit to the Green Tea for) – mainly the lack of hot flushes, which definitely decreased over the time of drinking it. I have got out of the habit recently of drinking it daily but I did enjoy Green Tea Tisanes – when I had Covid – which again helped in many ways.
For a Summer refreshing Iced Frappé

Steep the loose green tea overnight or until cool
One Cup of Plant Based Milk / Milk of choice
Add a couple of Ice Cubes, or crushed ice
Put the Cold Green Tea brew, Milk and spices in a smoothie maker/blender and whizz up,
I add in Mint leaves and/or Lemon juice for a refreshing hit and taste.
It's that simple 🙂


I have also used my Milk Frother to make a small cup if I want to have a less milk.

Calories/Carbs – depends on which milk you use – for San Sucré ajouté there will be less calories than other milks with sugars, if you omit the sugary elements for the Latté then again calories will decrease. But on the whole it's around 60 calories for a cup – not mug 🙂

There are many different choices of Green Tea or Matcha I especially like the clippertea.fr blends.

If you are seeking different plant based milk and to be honest I find that there is still a lack of "sans sucre ajouté" plant based milks in the supermarkets – however SuperU have a good selection from Bjorg, and Alpro but my choice and reach for, is Provamel at the moment, Super U only stock Soya and Almond but both are "non sucre ajouté" AND the Soya Milk is really nice (there is no after taste that lingers ihmo) they use Organic soya beans, grown in the EU. However their Almond – and they only use Mediterranean almonds- my absolute fave!

All that's left to say – is why not go try the above recipe and see what you think – Latté or Frappé the choice – is yours as they say 😉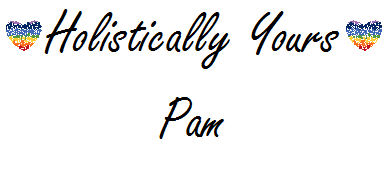 **If you are sensitive to caffeine, it is advisable to limit the total number of caffeinated drinks you drink in a day. Too much caffeine may disrupt sleep and, in some people, increases anxiety – some health advisors suggest having your last caffeinated drink around midday if you have problems sleeping or anxiety.**
disclaimer *I'm not a doctor! – these articles are purely for your own takeaway. There is by no means any intended medical advice given and all articles are read from trusted sources, coursework and books I have read and am reading. If you have any health issues then please seek advice of your doctor before approaching a nutritionist. If you would like to talk about any of the issues or foods on my website for a holistic nutrition approach then please contact me directly. I cannot offer advice other than what I have gained holistic nutrition / massage diplomas in.
Links are purely for your convienience if you wish to read more about the products I use. I do not make any money from advertising clicks – sadly 😉