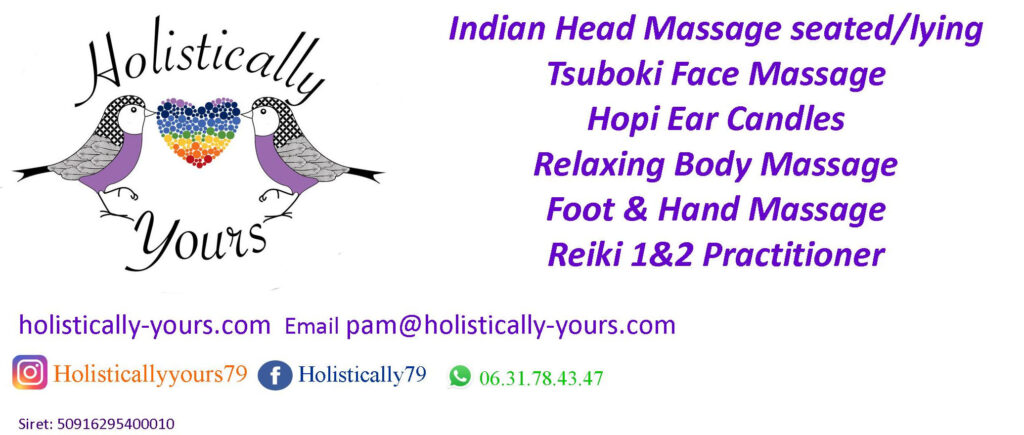 I love Redbush Tea – I found in in our local co-op in the UK many years ago now, and have never looked back since, I am not good with Black Tea – maybe it's the tanins I don't know but finding Redbush was great, although I had to take my tea wherever I went!

Over the years I have made various drinks with the redbush including Iced Teas – always good to have in the fridge, and no sugar or any other unwanted ingredients.

According to a few of my friends it's an "acquired taste" Rob calls it Dentist Tea! BUT once it's in with other flavours you really don't tend to focus on the taste.

In fact a popular brand here Panda Tea use Redbush in quite a few of their teabags.

It blends so well with vanilla, cinnamon, citrus, mint and so on…..if that doesn't entice you, then maybe these few (of a long list!) of benefits might help you decide…..
6 Rooibos Tea Benefits: Antioxidants and More it's Caffeine-free.
One of the main draws of rooibos is that it's naturally caffeine free.
Good for sleep.
High in antioxidants.
Good for your heart.
Good for your bones.
Anti-inflammatory properties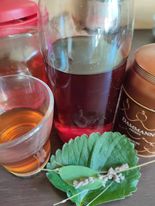 Rooibos is native to South Africa's Western Cape region, where it is still primarily grown today. Dutch for "red bush," rooibos is sometimes also called red tea or red bush tea.
Although rooibos is an herbal tea, it has a similar taste and body to that of a black tea, with a bit of additional natural sweetness.
Beloved for its antioxidant properties as well as for its lack of caffeine, rooibos is a great alternative for those looking to move away from caffeinated tea or coffee.
Benefits of rooibos tea
Some of the benefits of rooibos tea include high antioxidant levels, heart-healthy properties, anti-inflammatory properties, and more.
1. Caffeine-free – One of the main draws of rooibos is that it's naturally caffeine free. This means that rooibos is a great alternative to black tea. Rooibos even comes in flavors similar to popular black tea blends, like Rooibos Chai and Earl Grey Rooibos. Many people who are trying to switch from coffee to tea or cut caffeine out of their diet find that rooibos is a delicious caffeine-free alternative.
2. Good for sleep – Since rooibos contains no caffeine, it's also a good choice for winding down with in the evening. Blends like Vanilla Rooibos and Green Rooibos with Blossoms are warming, soothing, and relaxing. During warmer weather, rooibos blends also make excellent iced teas for cool off with at night.
3. High in antioxidants – Rooibos tea is high in antioxidants. Antioxidants are known for mitigating oxidative stress, and can help to protect the body against illness and disease. In some cases, antioxidants can even contribute to preventing certain cancers and neurodegenerative conditions.
4. Good for your heart – A cup of rooibos tea can also increase your heart health! Studies have shown that rooibos may have beneficial properties for people at risk of cardiovascular disease. While studies concerning rooibos and the cardiovascular system are still ongoing, drinking rooibos tea is still a simple way to give your heart a little boost.
5. Good for your bones – Rooibos tea may even help to improve your bone health. Studies suggest that drinking teas like rooibos tea, green tea, and black tea can also help to strengthen your bones.
6. Anti-inflammatory Properties – Drinking rooibos tea can also help to reduce inflammation. Rooibos has anti-inflammatory properties that can assist in soothing pain from minor injuries and inflammatory conditions.
How to prepare rooibos Tea
Like herbal teas, rooibos teas should be prepared using boiling water with a temperature of around 212 degrees. Use one teaspoon of tea leaves for every six ounces of water. Infuse the tea for five or more minutes, then remove the leaves and enjoy!
Over the years I've made iced teas using redbush loose or bags (which are now readily available here in France). Although I never say no to anyone offering to bring a box or two over 😃
There are quite a few delicious recipes I've tried and have more lined up to try.

At the moment my favourite way to enjoy is as a Frappé this weather calls out for a cool iced drink and any iced tea works but with the redbush it adds a lovely light refreshing taste!
In The TR, I make the post massage drink a little different in summer to winter. A nice warming Tisane is offered during the colder months and summer brings a slightly more refreshing, cooler drink.
Flavoured waters using different herbs such as mint leaves, sage, thyme, lavender lemonbalm, lemon, lime or grapefruit, orange, strawberry tops and leaves, fresh fruit such as rasberries or apple, to name a few. Each week it changes
I've been brewing Redbush tea to make a cooling, relaxing iced tea with no horrible hidden ingredients and definitely no sugar so I thought why not introduce my clients to a nice cool Ice Tea Brew…. using the same choices as above but deciding on which ones to use is the fun part!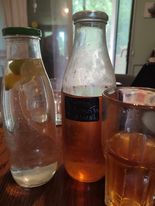 Some clients do have health issues so I make the iced tea or flavoured water to suit, omitting maybe grapefruit or thyme.