HOLISTICALLY YOURS·THURSDAY, 3 OCTOBER 2019

Meal and Menu Prep has become quite a thing nowadays – I have to say we know what we are eating most days as when we shop we work in our fave foods, and do try to buy fresh fish and chicken during the week, you can prepare as much as possible for the week ahead but there is always breakfast and it is so easy to become boring! Stuck in that rut of cereal or toast? Then why not try some different ideas…….
If you haven't see my Overnight Oats recipe then it is certainly one to add into your weekly rotation. I use berries mostly but when we have a few more carrots than one can roast – I will use them in the recipe also…

And as you may know I discovered Sarrasin flakes (same as oats just a different Buckwheat is a type of seed called a pseudocereal. It is very high in beneficial compounds.) SO I make my O.O's with the Sarrasin when I do fancy a different breakfast!

Here's a recipe to enjoy…Using oats, bran or sarrasin it all works….

Best Way to Prepare:
Mix equal parts old-fashioned oats (rolled oats, that is, not quick-cooking—they'll get too mushy) and water along with a pinch of salt in a jar, cover and refrigerate overnight and up to 3 days. For one serving:
1/2 cup oats if you are going to make a bulk batch then 1/1.5 cups is ample as they do expand somewhat!
1/2 cup water (or milk or non-dairy milk) you probably don't need to add milk if you are using oats as they produce their own liquid but add more liquid if you are making a bigger batch!
Once your oats are soaked and ready to go, open up that jar to add mix-ins and toppings. (You can also heat your oats first if you want warm oatmeal; just microwave in the jar—without the lid!—for about 30 seconds before topping.)

First, stir in sweeteners, creamy agents and spices, such as:
nut butters
Any yogurt or ricotta
milk or nut milk (no sugar added alternative milks are now widely available here in France)
ground cinnamon
ground cardamom
ground ginger
ground nutmegThen, top it off with some fruit for natural sweetness and/or chopped nuts for a little extra crunch and texture, such as:
raisins, dried cranberries or dried cherries (small amounts)
Sliced Kiwi
sliced bananas
blueberries
raspberries
oranges/satsuma/Clementine
Apple
chopped dates or dried figs
chopped pecans or cashews
slivered almonds
flaked coconut

*If you are on a budget then using frozen fruit for this breakfast is brilliant – as it will defrost overnight and soak into the oats.
However if you are really looking for something a little more "on the go" then another favourite of ours over the last few years are Egg Muffins – and NO not the cakey type! We can get pretty much stuck into a good few kms out on our bikes without hunger kicking in early on during the ride!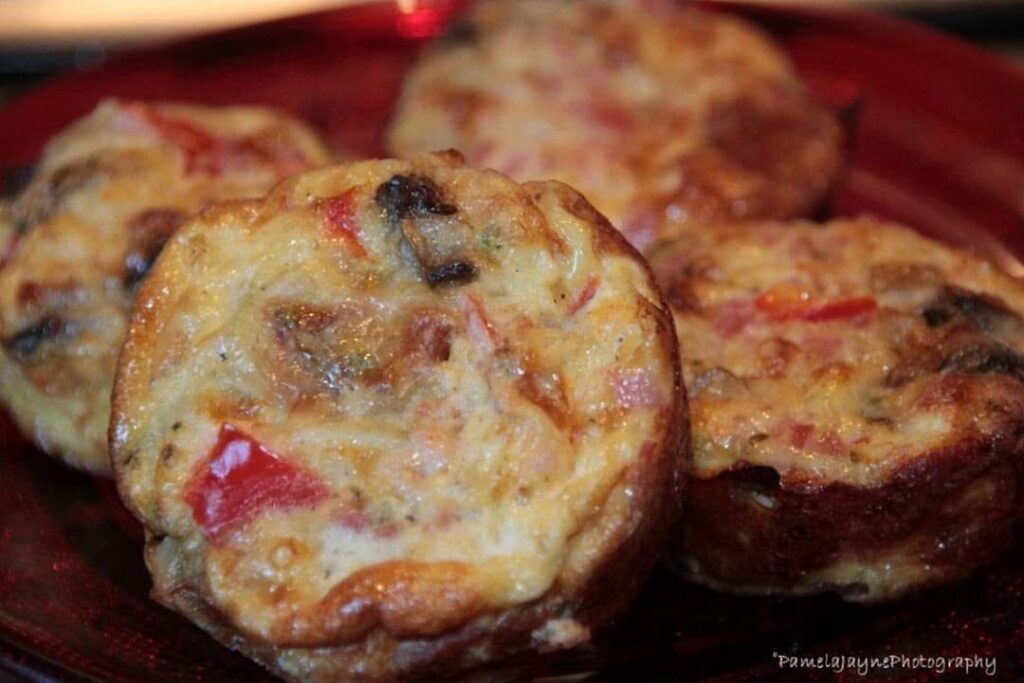 Veggie Egg Muffins

Always have a batch of these Veggie Egg Muffins in your freezer for rushed mornings! The recipe is easy, healthy, and totally customizable to your family's taste preferences. Use the recipe below as a rough guide and inspiration for the veggies you want to include. Then make a batch and enjoy!
Course Breakfast, Lunch
Cuisine Gluten-Free, Vegetarian
Prep Time 20 minutesCook Time 40 minutes
Total Time 1 hour
Servings 6 (serving size: 2 muffins)
Ingredients:
1 tablespoon olive oil
1/2 cup chopped onion (~1 small onion)
1 cups diced mushrooms
1 cup diced bell pepper (~1 medium pepper)
1 tablespoon fresh thyme
12 large eggs
2 tablespoons milk (optional)
1/2 teaspoon Kosher salt optional
Freshly ground pepper, to taste
1 cup shredded cheddar cheese
Instructions
Preheat oven to 350 degrees F. Grease cups of a 12-cup muffin tin with cooking spray and set aside.
Heat oil in a large skillet over medium-high heat. Add onions and stir occasionally until translucent and starting to brown, about 2 to 3 minutes.
Add mushrooms and stir with the onions. Continue cooking, stirring occasionally, until most of the water has been released from the mushrooms and they are tender, about 5 minutes.
Add peppers, stir together with mushrooms and onions, and add 1 tablespoon of water to deglaze the pan. Cook vegetable mixture until peppers have softened, about 3 minutes more.
Add thyme and stir for 30 seconds until fragrant. Remove pan from heat and set aside.
In a medium mixing bowl, whisk together eggs, milk (if using), salt, and pepper, to taste.
Divide cheese, vegetables, and eggs evenly among muffin cups starting with cheese on the bottom (about 1 tablespoon for each), followed by the vegetable mixture, and finally the egg mixture (about 1/4 cup for each). Sprinkle extra cheese on top of each muffin cup if desired.
Bake egg muffins for 25 to 30 minutes until eggs are set and muffins are slightly brown on top. Remove from the oven and let cool about 5 minutes before removing egg muffins from tin.
Serve immediately or cool completely before refrigerating or freezing.
Recipe Notes
To make dairy-free, use dairy-free milk and cheese or leave them out of the recipe.
You can also have them for Brunch served with veggies, they are not just for breakfast of course – but they do make a good start to your long busy day!!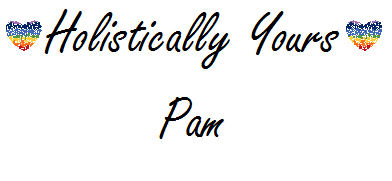 disclaimer *I'm not a doctor! – these articles are purely for your own takeaway. There is by no means any medical advice given and all articles are sourced from trusted sources, coursework and books I have read and am reading. If you have any health issues then please seek advice of your doctor before approaching a nutritionist. If you would like to talk about any of the issues or foods on my website for a holistic nutrition approach then please contact me directly. I cannot offer advice other than what I have gained holistic nutrition diplomas in.